Primary Care Practice Resources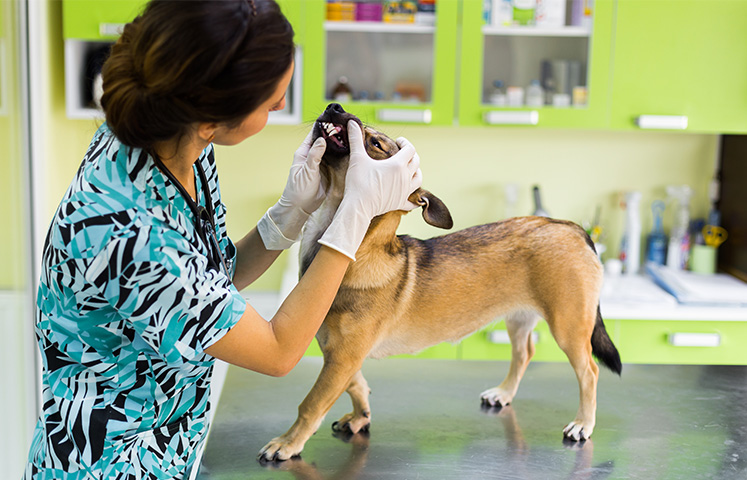 Awake Oral Exam during Physical Examination
Evidence based medicine agrees that the physical examination with thorough history taking can aid in accurate diagnosis. Modern day diagnostics like intra-oral radiology and computed tomography (CT) can supplement the clinician's experience in recognizing disease but it does not replace the importance of a physical exam. 
The AVDC® encourages all veterinarians to examine the head, muzzle, teeth, tongue and oral cavity on every patient during their physical exam if temperament allows.  Research has shown almost a third (20-27%) of canine patients have fractured teeth.  Resorptive lesions in cats can be as high as 68% prevalence.   Periodontal disease is the most common disease affecting companion animals today.  
Receive the Journal of Veterinary Dentistry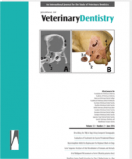 Includes one year subscription to JVD and a tax deductible donation to the Foundation. 
I did not receive much veterinary dental education in school, how can I learn more?
An excellent source of veterinary dental education is at the Annual Veterinary Dental Forum.  Many of the College members, Diplomates, provide local dental CE.  Clicking on the link for Dental CE Courses will show upcoming events to sharpen your skills.  Many of our veterinary specialists also have very informative websites, webinars, and videos to help.
Our practice takes intra-oral radiographs, but sometimes I need help knowing what I am seeing. How can I get help?
AVDC® veterinary dental specialists are trained in interpreting dental radiographs and digital images and most are willing to review dental radiographs on request from general veterinary practitioners. You can select our links to find a specialist near you. There are also companies that will read veterinary radiographs by a Diplomate on a fee basis.
The Veterinary Dental Forum also provides CE in radiographic positioning and interpretation to help you improve your skills.
How important are intra-oral radiographs?
An intra-oral radiograph reveals bone loss in a 2 dimensional view (bone loss may be even more severe as seen on CT), or it may show a peri-apical lucency on an otherwise normal looking tooth, or it may help you decide if that loose tooth is due to periodontal disease or a tumor.   The new AAHA guidelines recommend radiographs to detect pathology and studies have shown that almost a 1/3 of patients with normal looking mouths have pathology that warrants treatment.   
When should I consider referral for a CT or CBCT?
A CT can provide superior imaging of an oral tumor or swelling and help with surgical planning with 3-D reconstruction or determine if the extent of the tumor makes the patient a poor candidate for surgery.
Veterinary Dental
CE Opportunities