Welcome to the new Class of 2020 Diplomates.
Dr. Katherine Kling
Urbana, IL, USA
Supervising Diplomates: Dr. Sandra Manfra Marretta, Dr. Larry Baker, Dr. Amy Somrak – NSS

Previous Diplomate Classes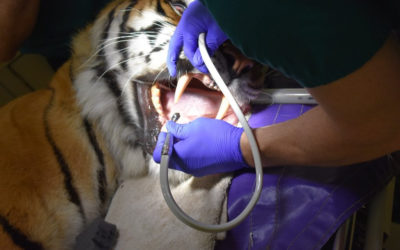 WYLIE, TX – Feb. 3, 2021 – Members of the Peter Emily International Dental Foundation spent a long day on January 30th providing needed check-ups and dental work to four big cats at In-Sync Exotics Wildlife Rescue and Educational Center in Wylie. Diablo, Pepsi, Jafar, and Whistler all received the very best of dental care.
This article originally appeared on UPenn's Dental Medicine website.
The fellowship will support programming within the Dept. of Oral Medicine for veterinary dentists or oral medicine fellows with an interest in veterinary oral medicine.
read more…
What is a Board Certified Veterinary Dentist
VOHC

Veterinary Oral Health Council